Rimon Religious School
Rimon Religious School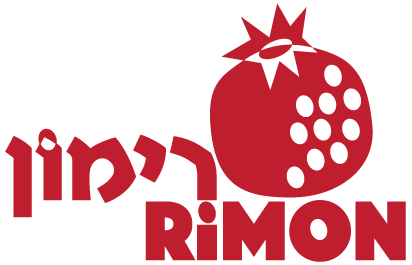 Rimon is adapting to the circumstances of the pandemic. We place the health and safety of our students and their families foremost!
See details from Rimon Director Dale Rosenberg below. Rimon begins with High Holiday Services for Youth and Families on September 22 and 24 followed by our first class on September 30. A Registration Packet can be found here. The calendar for the school year, including special events, is here. For more information, email Rimon@bethisraelworc.org or call the office at 508-756-6204.
Rimon, Congregation Beth Israel's religious school , is open to the Jewish community throughout Central Massachusetts. We seek to bring Jewish learning alive with a hands-on, discovery-oriented experience that centers on the child, engages the family and treasures the community. Our vision is for children to question, learn and grow, creating a vibrant Jewish identity and future arising from the love and knowledge of our rituals, history and tradition.
A Note from Dale Rosenberg, Rimon Director on Special Considerations and Arrangements for Rimon this coming school year:
Rimon, Beth Israel's Religious School, had an unusual school year last year – as did schools all over the world. With little notice or preparation, we found we had to switch from in-person, one-room schoolhouse style learning to online sessions via Zoom. We our emissaries, as they were sent home to Israel. Still, we persevered and found it was possible to have a fun, child-centered program even if we couldn't meet in person.
This summer, all schools everywhere are struggling with whether and how to resume in person instruction. Everyone involved in planning a school year is trying to balance the advantages of physical proximity to one's teachers, students, and classmates with the attendant dangers of physical proximity during the pandemic. These dangers are of course not only to students and teachers, but also to family members of the students and faculty.
At Congregation Beth Israel, we as a community are prioritizing the Jewish value of פיקוח נפש pikuach nefesh – concern for the preservation of each human life – over all other considerations. With that "prime directive" in mind, we will not be resuming in person classes this fall, much as we'd love to see one another in person.
Our 5781 plan is for twice-weekly Rimon class meetings via Zoom (on Monday and Wednesday afternoons), supplemented by individual Hebrew instruction and additional suggested family learning activities each week. We look forward to when we can meet together in person and enjoy our Rimon Shabbat Tefilah in the chapel, dropping into the main sanctuary from time to time. That will be a wonderful resumption, and we will move to it only when it is truly safe.
We're making some changes to our online program to make Rimon even better, learning from our experiences of what worked and what didn't, both at our school and the religious schools of many of my colleagues across the country. Some changes and updates:
Our family/children services on Rosh Hashanah and Yom Kippur are very popular with Rimon families and others - they are open to all interested children and their parents. It won't be possible to do these on the holiday but we have scheduled two sessions – one for Rosh Hashanah and one for Yom Kippur – to be presented via Zoom on the Tuesday and Thursday afternoon between the holidays. We'll do a lot of singing, discussion, storytelling. And we'll use our Beth Israel branded kazoos for shofar blowing. If you have children/grandchildren or know of any kids who would enjoy a song-filled, story-filled children's service, email the office to get the links.

We will continue individualized Hebrew tutoring via Zoom for Rimon students, but the scheduling will be more flexible and the materials we work with will be available online. I am also open to in-person tutoring in students' homes (or in mine) if the parents and I can work out mutually acceptable safety procedures.

Although we will not have Shinshinim (young Israeli emissaries) in Worcester this year, our previous Shinshinim will be Zooming in from Israel for special guest appearances.

We will also have some other guest teachers, to vary presentation and make use of expertise available in our community.

We will have more craft activities and more writing/drawing opportunities in class. I will send materials to students' homes ahead of time.

I'll continue the practice of sending "Thursday Thoughts" – ideas for family learning activities over the weekend. These optional activities allow for families to learn together.

For the younger children, we will continue Rowan Mason's popular Story and Crafts Corner and Tot Shabbat sessions.
This is not the program we had planned to have this year, but we will still work to fulfill our objectives below.
Objectives
Inspire students to learn about their Jewish heritage and take pride in being Jewish.

Develop comfort with the synagogue environment and with Jewish text and practice.

Engage students in Hebrew learning and cultivate the capacity and desire to learn Torah.

Foster a connection to Jewish tradition throughout history and to the modern state of Israel.

Assist students to engage in the world guided by Jewish values like justice and hospitality and kindness.

Create a Jewish environment supportive of each student's learning style.

Develop a learning community where all support one another in going from strength to strength.
In Jewish tradition, the "rimon," or pomegranate, is a symbol of goodness and a blossoming future. It is said to contain 613 seeds, corresponding to the 613 mitzvot in the Torah.
For more information, please contact: Dale.Rosenberg@bethisraelworc.org
Wed, January 27 2021
14 Shevat 5781
Today's Calendar
---
Upcoming Programs & Events
---
This week's Torah portion is

Parshat Beshalach
Candle Lighting
Havdalah
Motzei Shabbat, Jan 30, 5:49p
Tu B'Shvat
View Calendar
Zmanim
Alot Hashachar
5:39a
Earliest Tallit
6:12a
Netz (Sunrise)
7:06a
Latest Shema
9:33a
Zman Tefillah
10:22a
Chatzot (Midday)
12:00p
Mincha Gedola
12:25p
Mincha Ketana
2:52p
Plag HaMincha
3:54p
Shkiah (Sunset)
4:55p
Tzeit Hakochavim
5:39p
More >>
Wed, January 27 2021 14 Shevat 5781