Rimon Religious School
Rimon Religious School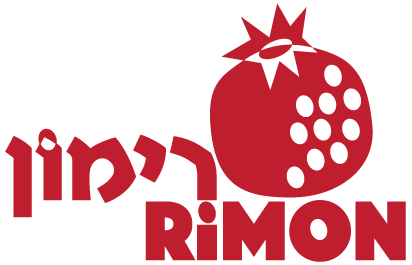 In Jewish tradition, the pomegranate (rimon in Hebrew) is a symbol of goodness and future plenty. It is said to contain 613 seeds, corresponding to the 613 mitzvot in the Torah. That openness to blessings and abundance inspires Rimon, Congregation Beth Israel's religious school, open to families with children age 5-13 throughout Central Massachusetts.
We seek to bring Jewish learning alive with a hands-on, discovery-oriented experience that centers on the child, engages the family, and treasures the community. Our vision is for children to question, learn and grow, creating a vibrant Jewish identity and future, arising from the love and knowledge of our rituals, history and tradition. Our Rimon Director is Dale Rosenberg.
Our BI community prioritizes the Jewish value of פיקוח נפש pikuach nefesh – concern for the preservation of each human life – over all other considerations. Respecting public health guidelines during the COVID-19 pandemic, we have been using Zoom as our online platform for classes, individualized Hebrew tutoring, programs with former Shinshinim (Israeli Emissaries) and other special guests. We incorporate games, arts, crafts, discussion and writing into our lessons. Tot Shabbat for families with younger children has also been offered online.
In spite of the difficult circumstances we celebrated two b'nai mitzvah among our students and had several guest teachers and special events last year. We were so happy to be able to have had in-person events near the end of the year.
This year we are transitioning back to our classrooms, with precautions carefully in place to prevent infection, guided by are medical advisory group. Still, there are things we learned during the pandemic that we want to incorporate into our new school plan, rather than just going back to the way things were. For the 2021-2022 school year, we are planning the following innovations and adaptations:
Multi-access learning on Mondays and Wednesdays, accommodating students who live too far from Worcester or whose school day is too long to get to Rimon on time. Those students can participate via Zoom for our after-school classes.
Hebrew tutoring of 30 minutes per week, with options of in home, at the synagogue, or Zoom
Increased participation in the main sanctuary service on Shabbat morning
More joint activities between Rimon Religious School and Pre-School/Tot Shabbat/USY
Special events for the whole family, including holiday parties and field trips
Frequent presence of our new community shaliach (Israeli emissary), to teach Hebrew games and Israeli culture
Guests including clergy, lay leaders, and community leaders
Chevruta learning, including use of adapted materials from Hadar Institute's Project Zug
Teenage Madrichim, both as assistant teachers and guest teachers
Our school is open to students age three through high school. Our schedule is as follows:
Pre-kindergarten: Monthly on Shabbat morning 9:45- 10:45 a.m.
Kindergarten and Grade 1: Shabbat 9:30 am to 12:00 pm.
Grades 2-7: Wednesdays from 4:15-6:15 pm, and Shabbat mornings from 9:30 am to 12:00 pm.
Grades 2-8: Hebrew Tutoring at Mutually Agreeable Time and Place
Grades 5-8: Hebrew and Pre Bar/Bat Mitzvah focused Learning: Monday evenings from 4:15 pm to 6:00 pm
Teen Madrichim Program for Post B'Nai Mitzvah students, working and learning: Mondays and Wednesdays afternoons and Shabbat mornings from 9:30 am to 12:00 pm.
Although our circumstances have been different during the pandemic and we may face more challenges, our objectives remain the same:
Inspire students to learn about their Jewish heritage and take pride in being Jewish.
Develop comfort with synagogue practice and with Jewish text and practice.
Engage students in Hebrew learning and cultivate the capacity and desire to learn Torah.
Foster a connection to Jewish tradition throughout history and to the modern State of Israel.
Assist students to engage in the world guided by Jewish values like justice and hospitality and kindness.
Create a Jewish environment supportive of each student's learning style.
Develop a learning community where all support one another in going from strength to strength.
For more information or to find out how your family can be part of Rimon, please contact Director of Learning and Engagement Dale Rosenberg at dle@bethisraelworc.org
Non-Discrimination Statement: Rimon Religious School is an inclusive and welcoming community learning environment. We encourage enrollment from all families who seek a connection to Jewish life and want their children to learn and grow, regardless of race, color, ethnicity, national origin, gender, family structure, sexual orientation, and gender identity. We are committed to providing an open learning community, one that welcomes all people, including those who have been historically marginalized or excluded from the Jewish community.
Mon, November 29 2021
25 Kislev 5782
Today's Calendar
---
Upcoming Programs & Events
---
This week's Torah portion is

Parshat Miketz
Candle Lighting
Havdalah
Motzei Shabbat, Dec 4, 5:05pm
Chanukah
View Calendar
Mon, November 29 2021 25 Kislev 5782