Rimon Religious School
Rimon Religious School
Rimon is off to a great start! We are still accepting registrations.
Rimon, Congregation Beth Israel's religious school , is open to th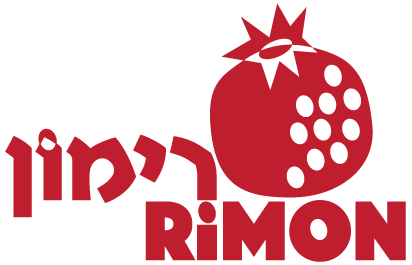 e Jewish community throughout Central Massachusetts. We seek to bring Jewish learning alive with a hands-on, discovery-oriented experience that centers on the child, engages the family and treasures the community. Our vision is for children to question, learn and grow, creating a vibrant Jewish identity and future arising from the love and knowledge of our rituals, history and tradition.
Registration is now open for classes starting on September 14th, 2019. Please download the following materials for the 2019-2020 school year:
Rimon Registration Packet | Rimon School Calendar 2019-2020
School is open to students in Pre-Kindergarten through Grade 7. Rimon also features a leadership program led by Rabbi Aviva Fellman for Post B'nai Mitzvah students on Wednesday afternoons and Shabbat mornings, plus twice-monthly supplemental learning sessions on Monday evenings.

Pre-Kindergarten meets from 9:45-10:45 once a month (generally the first Shabbat of the month). It's a play-based introduction to Jewish learning, using creative play alongside stories and songs. Rimon Pre-K then joins the "big kids" of Rimon for snack. Following snack, there is a monthly Tot Shabbat on the same Saturday mornings from 11:00 - 11:45 a.m. This is an all singing, all dancing, mini-service for children under five, with an accompanying adult.

Kindergarten and Grade 1 meet Shabbat mornings from 9:30 a.m. - Noon.

Grades 2 - 7 meet Wednesday afternoons from 4:15 - 6:15 p.m. and Shabbat mornings, 9:30 a.m. - Noon.

Grades 2-4 have an additional private Hebrew tutoring session, in person or via Skype, arranged with the family for a convenient time.

Grades 5-7 meet additionally on Mondays from 4:15 – 6:00.

Opportunities for family activities, holiday celebrations. and outings are scheduled for several times during the year.

Child-focused learning allows students to learn Hebrew, Jewish traditions, holidays and tefillah (prayer) at their own pace.
Objectives
Inspire students to learn about their Jewish heritage and take pride in being Jewish.

Develop comfort with the synagogue environment and with Jewish text and practice.

Engage students in Hebrew learning and cultivate the capacity and desire to learn Torah.

Foster a connection to Jewish tradition throughout history and to the modern state of Israel.

Assist students to engage in the world guided by Jewish values like justice and hospitality and kindness.

Create a Jewish environment supportive of each student's learning style.

Develop a learning community where all support one another in going from strength to strength.
In Jewish tradition, the "rimon," or pomegranate, is a symbol of goodness and a blossoming future. It is said to contain 613 seeds, corresponding to the 613 mitzvot in the Torah.
For more information, please contact: Dale.rosenberg@bethisraelworc.org
Wed, May 27 2020
4 Sivan 5780
Today's Sefirah Count Is 48
היום שמונה וארבעים יום שהם ששה שבועות וששה ימים לעמר
Today's Calendar
---
Upcoming Programs & Events
---
Candle Lighting
Havdalah
Motzei Shabbat, May 30, 9:06p
Erev Shavuot
View Calendar
Zmanim
Alot Hashachar
3:27a
Earliest Tallit
4:13a
Netz (Sunrise)
5:16a
Latest Shema
9:00a
Zman Tefillah
10:15a
Chatzot (Midday)
12:45p
Mincha Gedola
1:22p
Mincha Ketana
5:07p
Plag HaMincha
6:40p
Shkiah (Sunset)
8:14p
Tzeit Hakochavim
9:05p
More >>
Wed, May 27 2020 4 Sivan 5780