Rimon Religious School
Rimon Religious School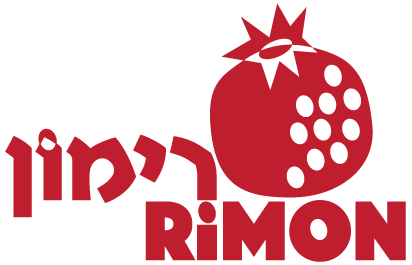 In Jewish tradition, the pomegranate (rimon in Hebrew) is a symbol of goodness and future plenty. It is said to contain 613 seeds, corresponding to the 613 mitzvot in the Torah. That openness to blessings and abundance inspires Rimon, Congregation Beth Israel's religious school, open to families with children age 5-13 throughout Central Massachusetts.
We seek to bring Jewish learning alive with a hands-on, discovery-oriented experience that centers on the child, engages the family, and treasures the community. Our vision is for children to question, learn and grow, creating a vibrant Jewish identity and future, arising from the love and knowledge of our rituals, history and tradition. Our Rimon Director is Dale Rosenberg.
Our BI community prioritizes the Jewish value of פיקוח נפש pikuach nefesh – concern for the preservation of each human life – over all other considerations. Respecting public health guidelines during the COVID-19 pandemic, we are using Zoom as our online platform for classes, individualized Hebrew tutoring, programs with former Shinshinim (Israeli Emissaries) and other special guests. We incorporate games, arts, crafts, discussion and writing into our lessons. Tot Shabbat for families with younger children is also offered online.
Although our circumstances require that we study remotely for now, our objectives remain the same:
Inspire students to learn about their Jewish heritage and take pride in being Jewish.
Develop comfort with synagogue practice and with Jewish text and practice.
Engage students in Hebrew learning and cultivate the capacity and desire to learn Torah.
Foster a connection to Jewish tradition throughout history and to the modern State of Israel.
Assist students to engage in the world guided by Jewish values like justice and hospitality and kindness.
Create a Jewish environment supportive of each student's learning style.
Develop a learning community where all support one another in going from strength to strength.
For more information or to find out how your family can be part of Rimon, please contact Dale Rosenberg at rimon@bethisrael.org.
Non-Discrimination Statement: Rimon Religious School is an inclusive and welcoming community learning environment. We encourage enrollment from all families who seek a connection to Jewish life and want their children to learn and grow, regardless of race, color, ethnicity, national origin, gender, family structure, sexual orientation, and gender identity. We are committed to providing an open learning community, one that welcomes all people, including those who have been historically marginalized or excluded from the Jewish community.
Fri, July 23 2021
14 Av 5781
Today's Calendar
---
Upcoming Programs & Events
---
This week's Torah portion is

Parshat Vaetchanan
Candle Lighting
Havdalah
Motzei Shabbat, Jul 24, 9:05pm
Shabbat Nachamu & Tu B'Av
View Calendar
Fri, July 23 2021 14 Av 5781